Adventures Into Time
A Journey To Self-Empowerment
---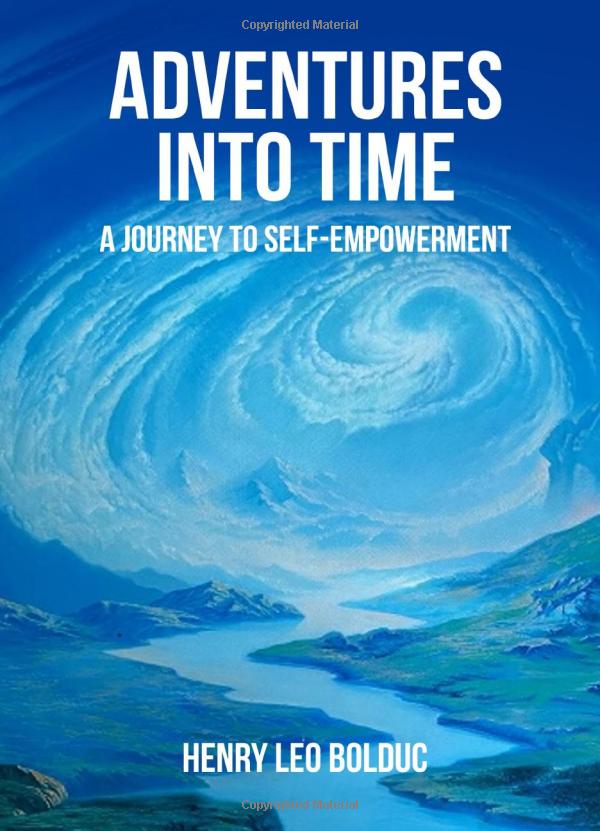 Henry Leo Bolduc was a pioneer in the field of Past Life Regression therapy.

Henry wrote "Adventures Into Time" before he passed away in 2011. He left behind the first draft of the manuscript which our friend, Linda Vidar transcribed and entered into her computer.
It was read, re-read, and edited many times, and was finally published in the fall of 2022.
As a boy, Henry read the book, "The Search for Bridey Murphy," an international best seller by Morey Bernstein. It is the true story of an American woman's quest for her past life identity in Cork, Ireland.
This story inspired Henry to begin a lifelong quest and avocation to understand and to explore past lives and how past lives can help us to understand our present lives.
When he was in high school, he purchased a reel to reel tape recorder and began guiding his friends to past lives, using hypnosis, and recording these sessions. He also studied the recorded lectures of readings of past lives by Edgar Cayce, the great "sleeping prophet," from the Association of Research and Enlightenment, (A.R.E.) in Virginia Beach.
He was on his way to the path of teaching, writing, and presenting workshops and trainings in the field of Past-Life Regression Therapy for the next 45 years.
With each past life regression Henry experienced, he began to believe more firmly in the concept of "one life, many lifetimes." We learn and grow, heal and hone our skills in very different lifetimes on this earth, but each separate life is part of one, long life.
Regression, or "remembering" is a completely natural tool that can help people recall memories from a present or past life.
Past life remembering can be an intense, soul cleansing experience, life changing experience.
We are much more than the lifetime we are currently living. We are the accumulation of all of our lives. What we think, say, and learn today works in some way to create our tomorrows.
In "Adventures Into Time," Henry explains the concept of past life "remembering" in a practical, easy to understand manner by giving examples of how he utilized this tool in his daily life.
Henry guided hundreds of people to the experience of processing their past lives, and provided workshops and trainings to assist health professionals, therapists, and educators in providing past life therapy sessions for their clients.
"Adventures Into Time---A Journey to Self-Empowerment" is available in Paperback format for $18.95 on Amazon.com
The Kindle version is also available on Amazon.com for $9.95.
This book is copyrighted.

Directory